Mumbles Sales, Lettings, Fine & Country
Mumbles is an absolutely charming coastal village located to the west of The City of Swansea. The beachside promenade meanders along the coast with parks, cafes and ice cream parlours situated en-route.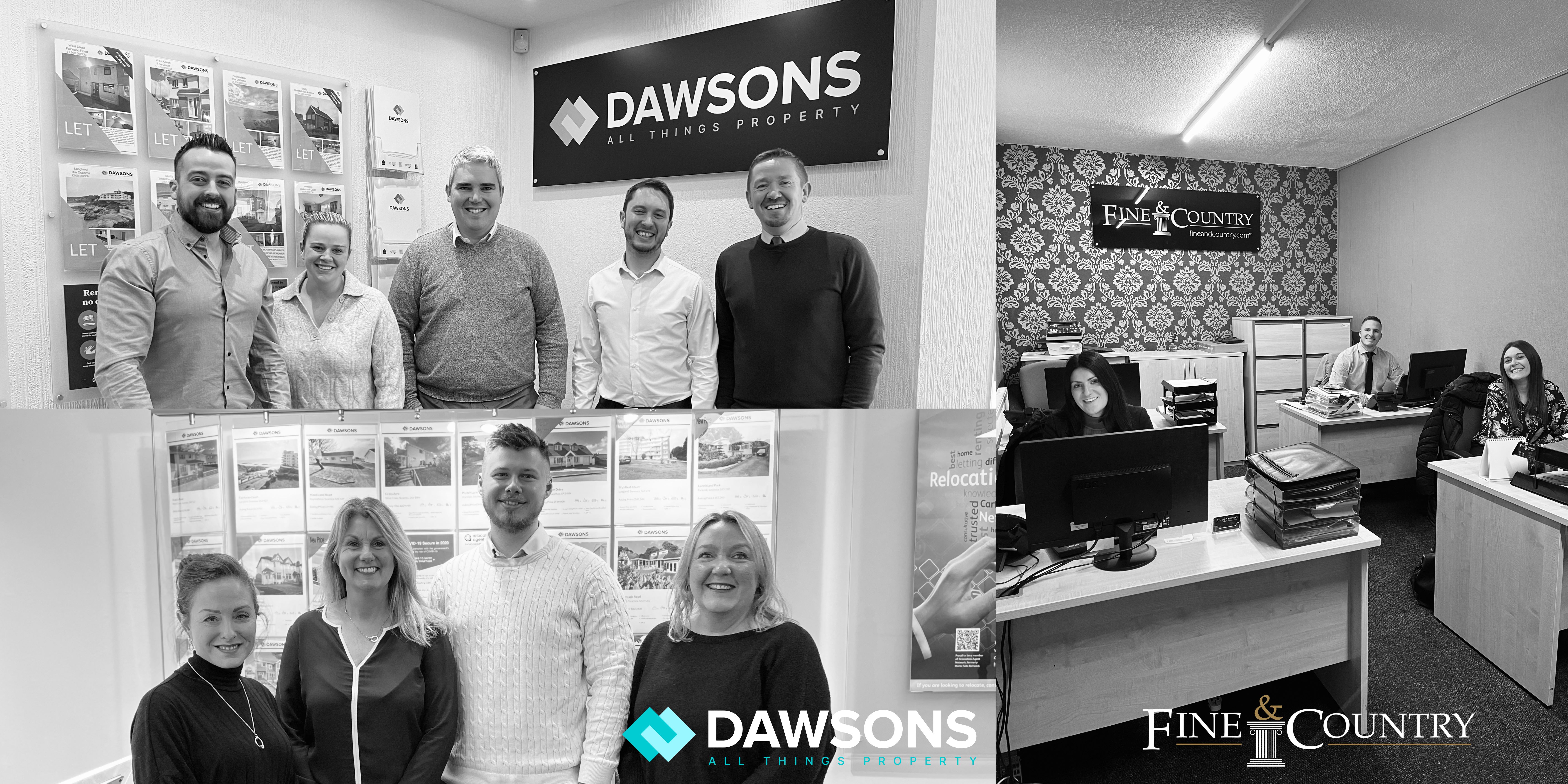 The village itself offers a full array of quality restaurants, chic wine bars and individual boutiques. The area is popular with families due to the beautiful parks, award winning family friendly beaches and excellent school catchments.
Mumbles was once listed in The Sunday Times as one of the best places to live for families and is known locally as the gateway to the Gower Peninsula which was bestowed the first ever designated area of natural outstanding beauty, with beautiful award winning beaches, interesting coves to explore and breath-taking coastal walks to enjoy. Benefiting from acres of wooded valleys and picturesque parks to enjoy.
Alongside our award winning beaches, scenic coastal paths and Marina we are blessed with great sporting facilities. With championship golf courses, Olympic sized swimming pool and a full array of water sport activities to enjoy. Culturally benefiting from museums, galleries and theatres with a centre dedicated to celebrating the works of Dylan Thomas. Swansea offers a direct line to London and Cardiff International Airport is approximately 45 minute drive
Dawsons is independently owned by three partners and enjoys the entrepreneurial advantages true independence brings, whilst offering a full range of commercial and residential services to our clients, The wide-ranging experience, expertise, and age spread throughout the Dawsons team is a key factor in our success.

Dawsons celebrated 30 years in business in 2021, winning numerous accolades through the decades, 2023 being no exception with all our branches being awarded exceptional rating in both Sales & Lettings in this year's EA Masters (Estate Agents Masters), estate and letting agent of the year at the Property Reporter Awards and more recently achieving community champion of the year alongside Best Regional Agent at the Relocation Agent Network (RAN) Awards in November 2023. Our clients can be reassured our service is of the highest standard and our long-standing commitment to our community is at the heart of Dawsons, All Things Property.

2023 has seen Dawsons achieve DOUBLE GOLD for both Sales and Lettings for the 5th consecutive year, sealing our service and brand as 'consistently exceptional', and awarded the DOUBLE GOLD listing in the 2024 Best Estate Agent Guide (BEAG).
Meet the Sales Team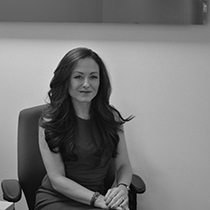 Emma Bolton
Branch Manager
With over 20 years experience in the industry, extensive knowledge of the business and the advantage of working several areas, in resale, new homes and rental departments Emma was delighted to take up her role as Branch Manager at our Mumbles branch in 2016. In her spare time loves socialising with friends and spending time with her family.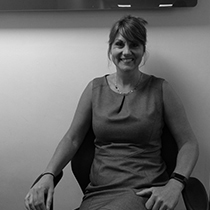 Samantha Singh
Senior Property Sales Consultant & Valuer
Samantha brings 30 years of estate agency experience to the team. After working with us since 2007, as the senior property sales consultant and valuer Samantha currently carries out all market appraisals within our Mumbles Branch. Sam is a mum to three teenage boys and manages to juggle a busy work/home life while fitting in the occasional marathon in her spare time.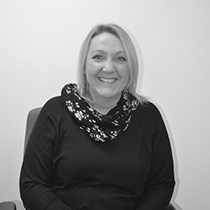 Andrea Davies
Senior Property Sales Consultant
Andrea has extensive industry knowledge of over 20 years in the business and took up her role at our Mumbles branch 2016. She provides our clients with sound and crucial advice throughout the whole sale process.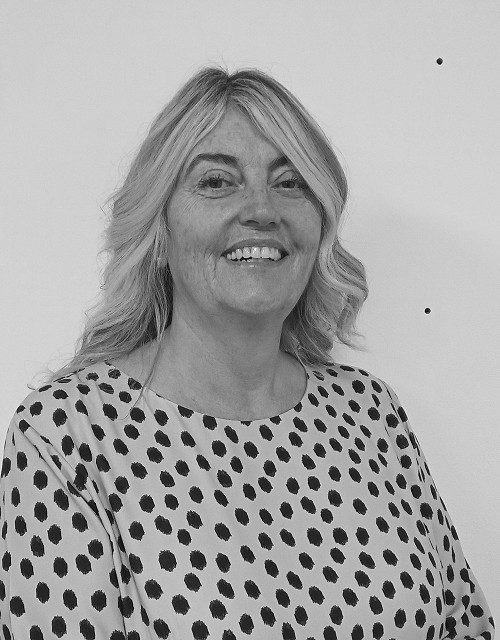 Claire Bayliss
Sales Progressor
Claire joined our Dawsons Sales Progression team in May 2023, bringing with her a wealth of experience (10 years) within the property sales industry. Claire is based in our Sales Progression 'hub' and within a dedicated team who all tirelessly work on our sellers' and buyers' behalf, smoothing the way of every property sale and working towards an exchange outcome as quickly as possible for all parties involved. Claire enjoys living by the sea and you'll often find her out walking, travelling and socialising with friends and family.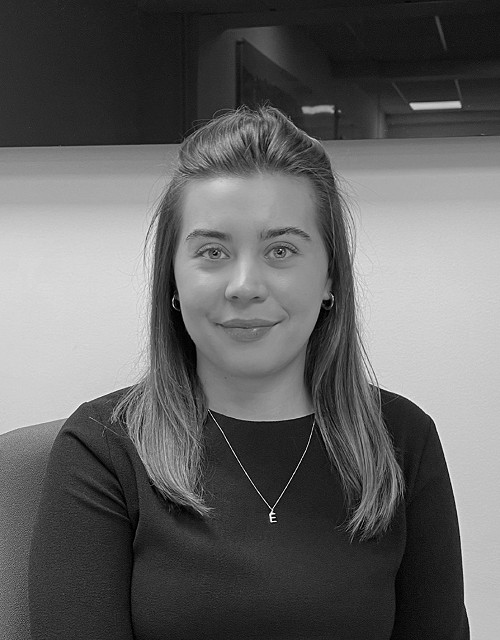 Megan Noel
Property Sales Consultant
Megan, a lifelong resident of Jersey, recently made the exciting move to Wales. With 7 years of industry experience she began her career as an Office Administrator and steadily climbed the ranks to become Property Sales Negotiator. During her free time, Megan loves exploring her new hometown and cherishing moments with her family and friends.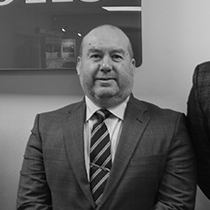 David Treharne
Mortgage Advisor
David is a local man and has worked in Financial Services in and around Swansea for over 25 years, and has worked alongside Dawsons since November 2008. Whilst David is based in Dawsons Llanelli office he currently also covers all branches. He is fully qualified with a full FPC (Financial Planning Certificate) and MAQ (Mortgage Advice Qualification).
For any advice, please do not hesitate to contact David on 07501 720320 or by email: Davidtr@mab.org.uk
Meet the Lettings Team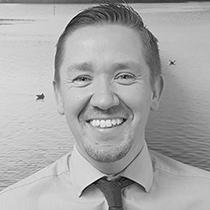 Kristian Davies
Branch Manager
Kristian started his career in the property industry in 2012 where worked in Residential lettings. Having worked in a number of lettings branches Kristian has gained a wealth of experience in the industry. Kristian joined Dawsons in 2015 as Manager of our Morriston office overseeing all aspect of Residential Lettings. Kristian is also a trained pianist and continues to perform in his spare time.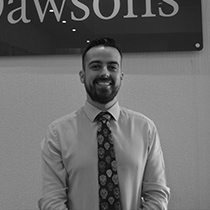 Rhodri Francis-Hopkins
Senior Residential Lettings Consultant & Valuer
Educated locally, Welsh speaking Rhodri joined Dawsons in 2013 in our Mumbles lettings team, where he is currently the senior residential lettings consultant & valuer. During his spare time Rhodri enjoys motor sports, surfing and has a keen interest in music.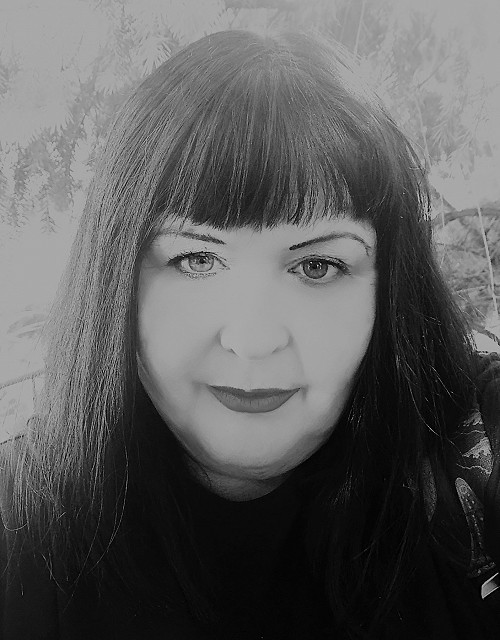 Tara Woolner
Senior Residential Lettings Consultant & Property Management
Tara is the last remaining original member of Dawsons, having been with us since 1991. Her experience and contribution to the team in Mumbles Lettings is invaluable. Tara is known as the tough cookie of the office and enjoys many extreme sports during her spare time.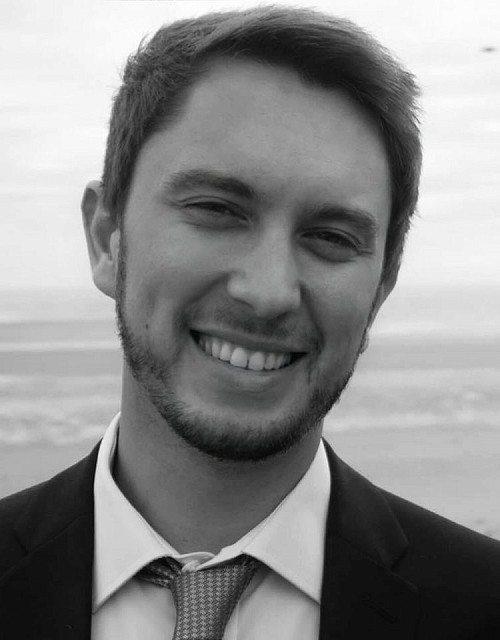 James Thomas
Residential Lettings Property Management & Review Team
James joined Dawsons on a part time basis in November 2019 working in property management within our Mumbles lettings team. James brings with him his knowledge gained through his degree in business management, as well as the experience of working alongside his family managing their property portfolio. James is also now currently studying a masters degree in Surveying with Northumbria University Newcastle. In his spare time you will find James socialising, attending live music events and enjoying the great outdoors, especially in the Gower area.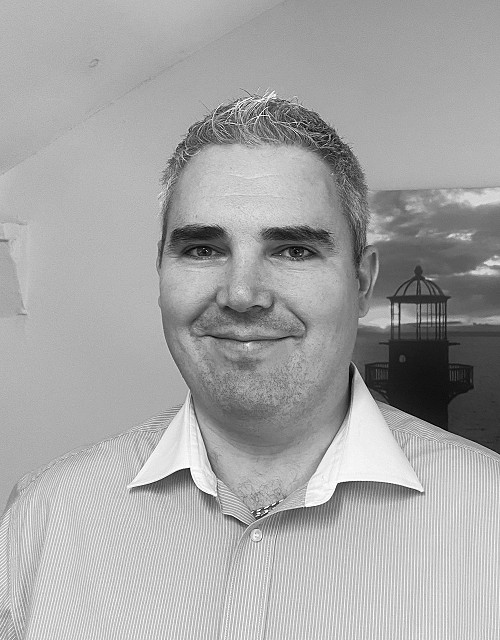 Gareth Halfpenny
Residential Lettings Property Management and Client Support
Gareth joined Team Dawsons in July 2022, joining our Mumbles lettings team within the property management team. Having been in the property industry since 2006, Gareth brings with him a great deal of experience in the property industry. He has been happily married since 2012 and has two young daughters. Gareth's most notable qualification includes a BA (Hons) degree in Business Information Systems from UWE, Bristol. In his spare time, Gareth does various charity work and fundraising. He plays the trombone with Pontardulais Town Brass Band who regularly compete in local and national competitions. He enjoys sport, particularly Formula 1, and is a big supporter of all the British Drivers. He also enjoys watching the Swans as well as the Ospreys and the Welsh national football and rugby teams. He also enjoys playing the frustrating game of golf but with a wife and two young children and taking part in competition Brass Banding, there isn't a whole lot of time for improving his golf game.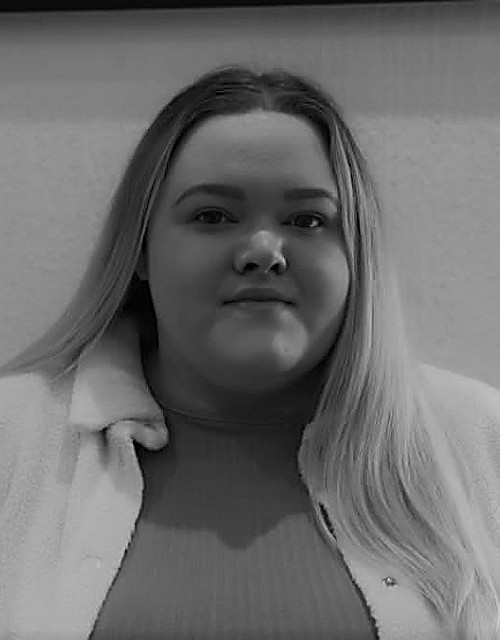 Jasmine Saunders
Residential Lettings Consultant
We welcomed Jasmine to our Mumbles branch in September 2021 as the lettings branch administrator, whilst this was Jasmine's first role in the property industry, she settled in extremely well, with a change in role from administrator to consultant in September 2023. Jasmine previously studied psychology and criminology at university which will no doubt assist Jasmine within her role here in 'Team Dawsons'. Outside of work Jasmine loves musical theatre and loves a weekend in London. Travelling and seeing more of the world is very important to Jasmine as she looks to the future.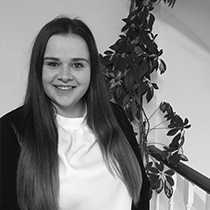 Ashley Griffiths
Senior Residential Lettings Consultant and Valuer
Ashley returned to Dawsons in 2019 as a member of the Morriston lettings team, moving to the Mumbles lettings team mid 2022 Ashley previously worked for Dawson's some years ago, again within our Morriston lettings team, having left to study events and marketing in University and gain further experience in the estate agency field. Working in the hospitality trade Ashley's customer service skills are second to none, having been a wedding planner for some time. Outside of the office you can find Ashley enjoying time on the Gower with her horse and competing in show jumping along with relaxing with her friends and family.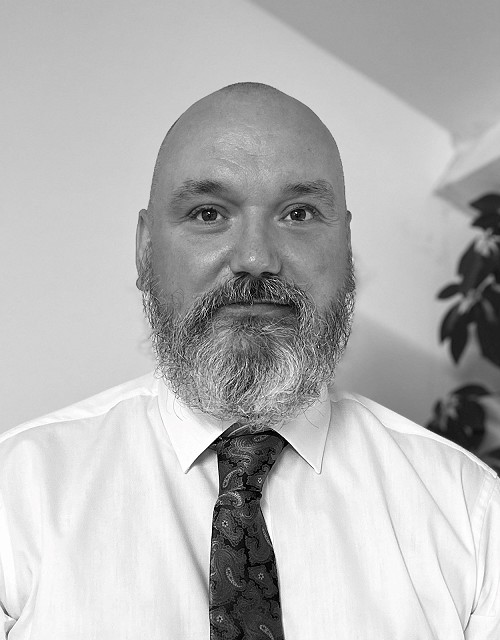 Simon Williams
Residential Lettings Administration Coordinator
Simon joined our Mumbles lettings team in October 2023, as the administration coordinator, bringing with him, his vast experience in administration in the military. Outside of the office you can find Simon fishing, or walking his four legged friend along our beautiful coast and country here in Swansea.

Meet the Fine and Country Team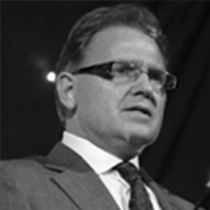 As a director of Fine & Country Swansea, I have had more than 20 years of estate agency experience. I work tirelessly with our Park Lane office and neighbouring Fine & Country offices to ensure the general direction of the business is heading the right way and keeping a keen eye on new trends and technology within the industry. I am a family man who is a keen sportsman and a very proud supporter of our local Premiership football team. In my free time, I like to take advantage of our coastal location, enjoy boating and various water sports.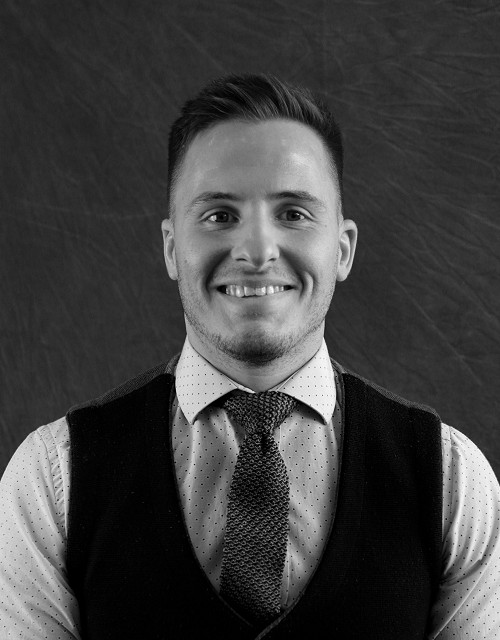 I have worked in the property industry for over 14 years and have had the pleasure of dealing with the most exclusive and high value homes that Swansea and Gower have to offer. Being born and raised on this beautiful coastline I am intimately familiar with every inch of what draws people to visit and relocate from far and wide. I live on a small holding with my wife and two little daughters in a small Gower village where I spend most of my time. when I am not attending to the animals and other duties, I love nothing more than fishing the Gower coast which has been a passion of mine since picking up a rod for the first time as a small boy.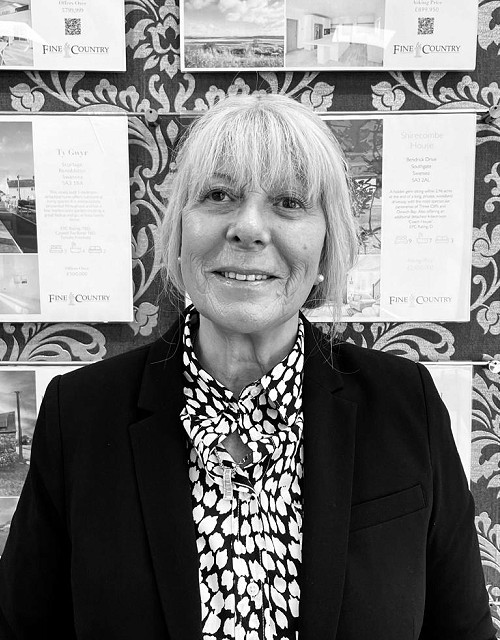 Nichola Greene
Client Liaison Executive & Valuer
Born in Mumbles and working in the property industry for over 24 years, my valued role within the company is liaising with our diverse client base matching the appropriate property to the ideal purchaser. I have an integral involvement with all parts of the sale progress and my primary focus being a property valuer and accompanying viewings sharing my varied knowledge of the local area and often returning from a viewing having made a new friend. Keeping in close contact with the vendors and updating them regularly on the feedback gained during the viewings and advising them of any positive steps that can be made to enhance their property and encourage a sale. In my spare time, I enjoy reading, walking, travel and socialising.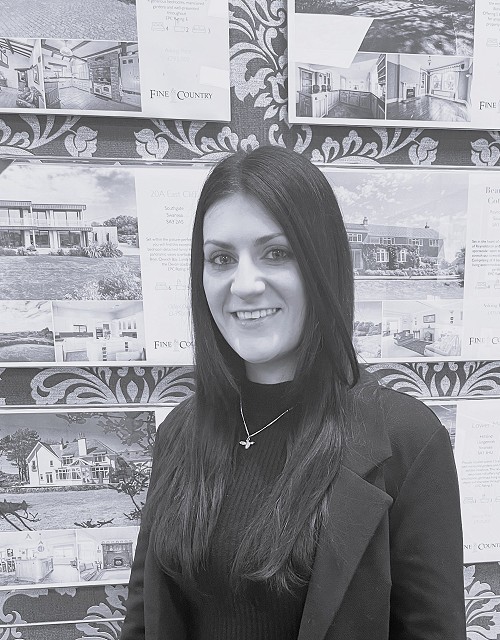 Lindsey Harrison
Client Relationship Executive
I joined our Fine and Country department after working as a visual merchandiser for Debenhams. I graduated with a BA (Hons) in fashion construction and design and my creativeness is the reason why I enjoy working with the marketing team and producing the most impactful brochures you will see. I have the ability to highlight features and create a visual lifestyle for prospective buyers to aspire to. In my spare time I enjoy the outdoors and spending time with my horse competing in local show jumping competitions.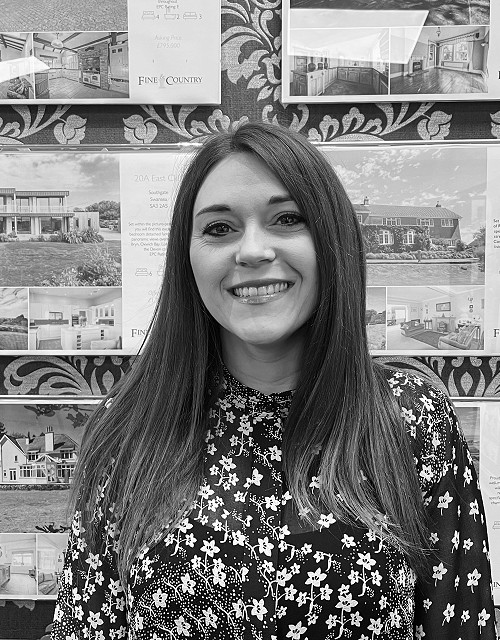 Laura Jayne Schmied
Client Liaison Executive
I joined the Fine & Country team in 2021. Combining my industry experience with my background in retail, attentive customer service and friendly personality, makes me a very well thought of member of staff. In my spare time I am a professional country singer and perform regularly at local events.