Is your rental home fit for human habitation?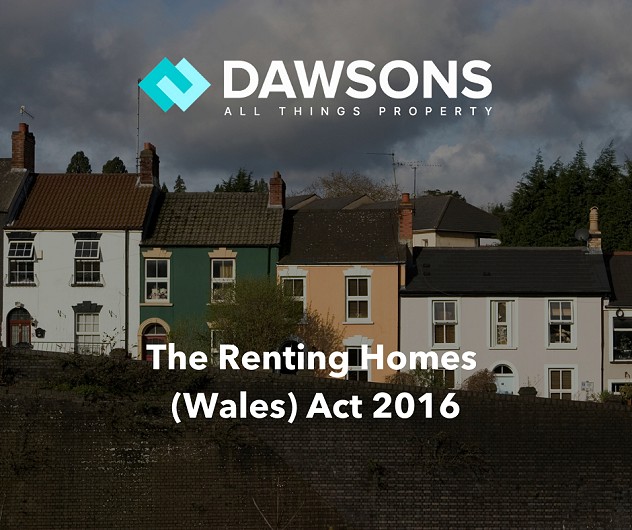 ** STOP PRESS ** STOP PRESS ** STOP PRESS ** STOP PRESS ** STOP PRESS **
ACT NOW DELAYED UNTIL 1st DECEMBER 2022

Dawsons will be continuing to implement the updates according to the original dates to ensure that all of our landlords and their properties are fully compliant before the act officially comes into force.
READ THE CURRENT UPDATE HERE

As of 1 December (originally 15 July 2022), every landlord will be required to ensure their rental property is in good repair and fit for human habitation.
The Renting Homes (Wales) Act 2016 (part 4) lays out the landlord's obligations regarding the condition of a rented property and these obligations apply to all occupation contracts made for seven years or less. Any landlord is now obliged to ensure a property is both in repair and fit for human habitation (FFHH) under an occupation contract. Section 92 of the Act sets out the landlord's obligation to keep the dwelling in good repair and this applies to the structure and exterior of the rental property (including drains, gutters and external pipes), and the service installations in the dwelling, such as those:
for the supply of water, gas or electricity,
for sanitation, and
for space heating or for heating water.
Under section 91 of the Act landlords face an obligation to ensure that, at the commencement and during the entirety of the occupation contract, the rental property is fit for human habitation and these obligations are set out in "The Renting Homes (Fitness for Human Habitation) (Wales) Regulations 2022". These set out the 29 areas for consideration when determining whether a property is fit for human habitation:

a valid electrical safety certificate,
carbon monoxide alarms in every room with a gas, oil or solid fuel-burning appliance, including gas boilers
a mains wired interlinked smoke alarm system.
You can read the legislation HERE and if you have any questions regarding what this means for you and how Dawsons can help you please contact us HERE