Fear of missing out on the property of your dreams?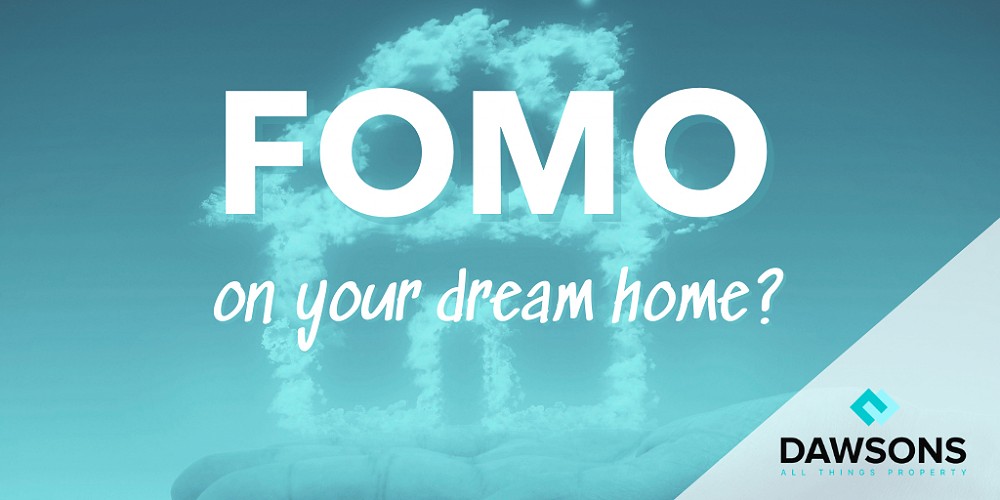 We are here to help homeowners in Swansea to prepare their homes for going onto the property market, or - as we sometimes say in the trade - "get them Market Ready". This means that all of the pre-marketing work is done, and the home is ready to go straight onto the market as soon as the homeowner is ready, such as when their "dream home" comes available and they need to move quickly in order to stand a chance of securing it!
In the current sales market in Swansea, Llanelli and the surrounding areas, sales stock is low, meaning that demand is very high and properties sell quickly. We are inundated with enquiries for each new instruction, and sometimes a home can go under offer before it even hits the market (we call this discreet selling) and it is rare for applicants to get a look-in, if they have a home to sell themselves and it is not on the market or ready to go on immediately.
Fear of missing out "FOMO"- this is something we hear from a lot of homeowners (especially at the moment), and people often say "I'm not putting my house on the market until I find somewhere". So, if you're reading this right now and worried about not finding your dream home, you're in the same situation as a lot of people!
The situation is that a lot of people do not realise is how long it takes to get a property ready to go live on the market! The pre-marketing administration process takes 3-4 weeks rather than 3-4 days as there are so many initial steps to be taken, such as:
Money laundering checks,
Proof of ownership or title deed confirmation,
The organisation of the virtual tour, professional photographs and floorplans,
Energy performance certificate,
Brochures for potential applicants to view online or in the office,
System upload ready to go to the website and property portals.
The problem which this run-up time creates is that it puts everyone under a lot of pressure to pull out all the stops quickly, often resulting in disappointment because things are rushed and do not attract the right buyers! As you can probably imagine, the property you like sells faster because you just can't get your property on the market quick enough and another buyer who is ready to proceed beats you to it. We see this situation happen all the time and so many customers wish they had been prepared and ready to go, but hindsight doesn't help in this situation, sadly! There is, however, a solution to this, which we call being 'Market Ready'.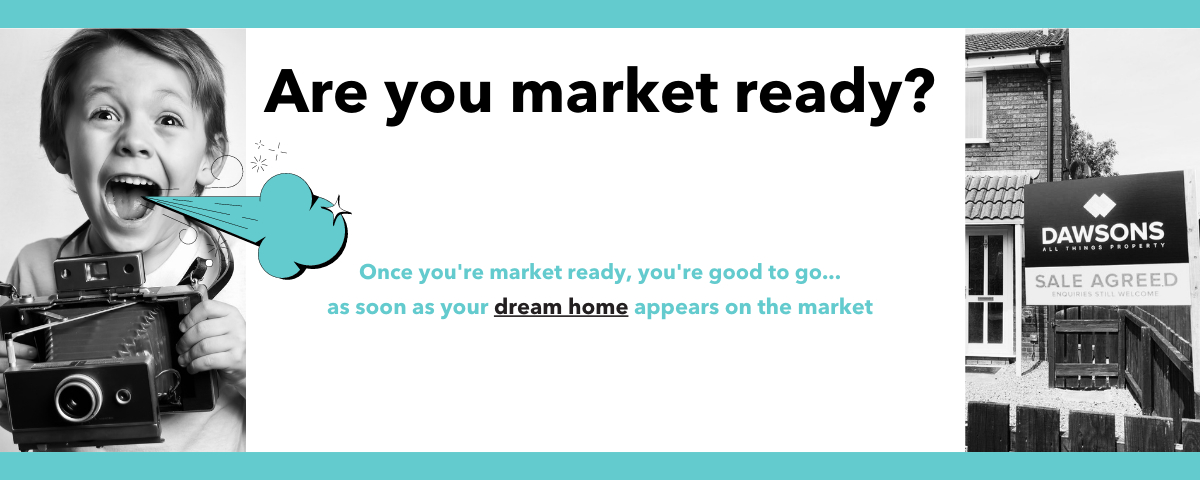 This involves completing all of your photos, virtual tour, floorplans and everything we need to get ready before your property goes live on the open market. That way, in the next few weeks, months or even years in some cases, we can literally press a button and you are live on Zoopla, OnTheMarket, our website and social media platforms, in the relevant shop window (we have sales branches in Central Swansea, Swansea Marina, Mumbles, Llanelli, Sketty, Gorseinon, Killay & Morriston) and that the property sales brochures are ready to be sent out to buyers immediately, giving your home the very best chance to sell quickly, and allow you to secure the property you want. This "Market Ready" service is at no extra cost to you than the sales fee you will pay when your sales transaction completes.
We also fully understand that not everyone who takes up the "Market Ready" service will actually come to the sales market and that's a risk we are happy to take and a cost we are happy to bear. We often joke that the worst-case scenario is, you get a fantastic virtual tour and brochure of your property free of charge to keep and show all your friends!
If you feel that 'Market Ready' is the securest route for you, contact Cat Solis HERE or click the Facebook Messenger button at the bottom of the page in order to message a member of our team.