Dawsons round-up of a difficult year 2020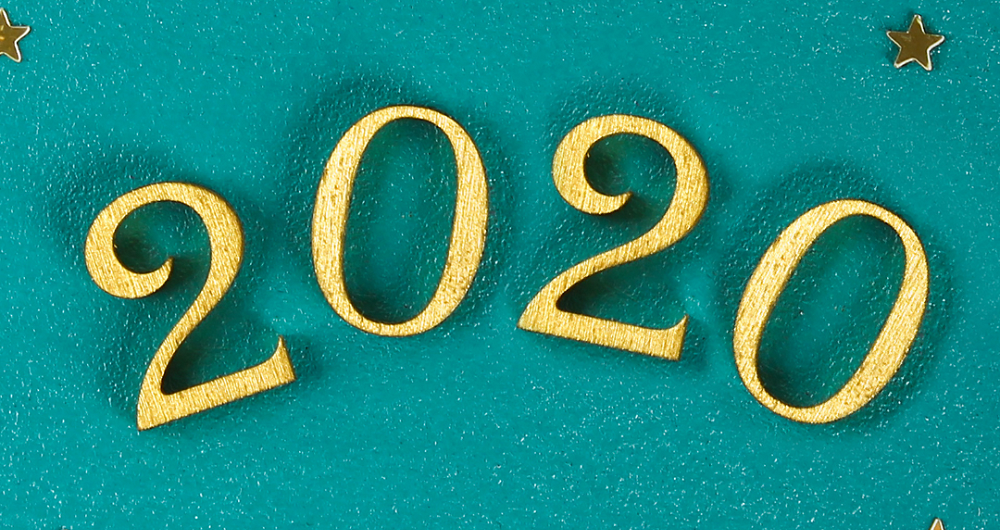 JANUARY
We started the 2020 year with optimism and delight that the Brexit decision was made and we could see the property market starting to hot up!
Our Gorseinon branch had the pleasure of accepting a cheque from the Town Mayor, Mrs Pam Morgan, for winning the Best Dressed Shop Front Competition in Gorseinon and Penyrheol. We hope it made you smile as you walked by or came in over Christmas☃️
We also received some beautiful flowers and kind words from a grateful vendor - brightening up our January immensely!
FEBRUARY
Dawsons Property Auction Department were celebrating their 25th anniversary as the only dedicated property auction house in the Swansea Area. This year ~ 2020 ~ we announced 6 auction dates:
26th February 2020

22nd April 2020

17th June 2020

5th August 2020

14th October 2020

25th November 2020
All taking place at THE MARRIOTT HOTEL SWANSEA MARINA…
But little did we know what was yet to come…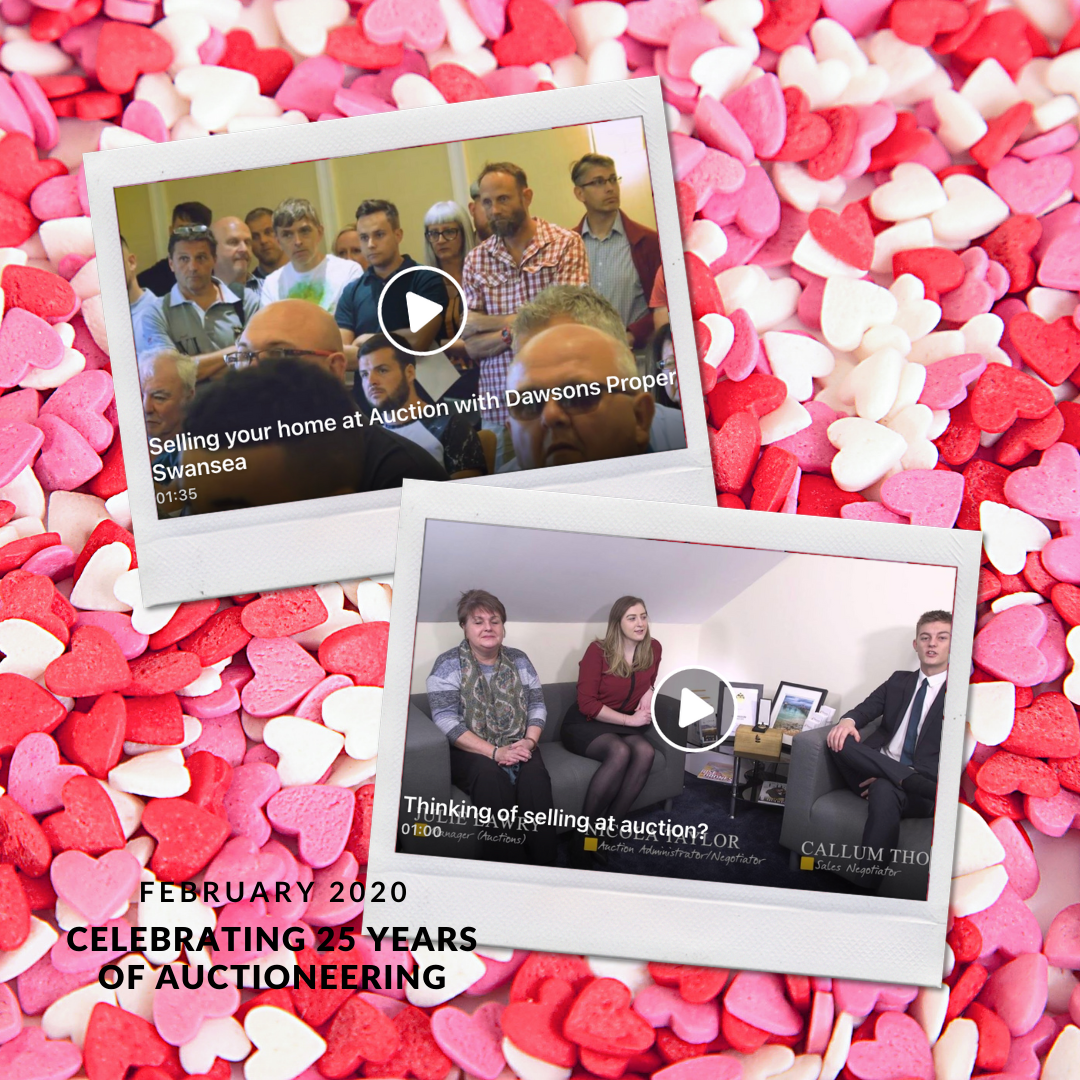 MARCH
The COVID19 pandemic was made official and in the interests of keeping our staff and clients safe we made the decision to restrict access to our showrooms and other usually accessible areas of our branches. From Monday 23rd March 2020, access was limited strictly to appointment only.
With children at home, and parents climbing the walls trying to do their work from home along with the home-school juggle, we decided that a little family crafting would help:
"Do you have any budding little architects at home? Why not try building a model house with your children while they are at home, recycling anything you have at home - cereal boxes, milk cartons - let their imagination run wild! Take a pic of their creations and share with us"
APRIL
All offices now closed, many staff on furlough and those still working are doing so from home:
Video announcement from Callum Thomas of our Swansea Auction Team:
"The Dawsons team may not be in the offices at the moment, but they are all working from home covering all aspects of the business, sales, lettings, auction, commercial, surveying, new homes & financial services. Just get in touch on the usual numbers, which you can find on this link and stay safe!
"All systems and processes amended to ensure we could work from home and still move people into their homes. We even changed our Auction process…
"Please note that our scheduled auction at the Swansea Marriott Hotel on April 22nd will not be going ahead due to the current pandemic BUT that ✅ONLINE AUCTIONS ✅will be taking place, the first of which opens this Thursday"
"During this time of lockdown and, particularly with the increase in council tax on empty properties from 1st April 2020, we have changed our traditional auction process to an online auction. This means that purchasers can view via our virtual viewing service and bid online from the comfort of their homes."
For further information and to register your interest, please get in touch with our senior auction consultant Callum Thomas or any of the auction team now:
️ 01792 478903 or 01792 478904
auction@dawsonsproperty.co.uk

The NHS was under pressure to cope with the severity of the pandemic, so staff at Dawsons and Fine and Country, Swansea, began collecting Easter eggs before the Easter breakand donated to the paediatric ward of Morriston Hospital, hopefully bringing a smile to the front line NHS staff and some of the children having an especially hard time.
MAY
Zoom became the norm!
WE ARE GOING LIVE
Wednesday, May 20th, some of the Dawsons team went live on Facebook to share information regarding 'all things property' sales, lettings and mortgage information covered.
Stop press: Some good news at last!

"As no doubt you will have all heard, the UK Government has issued the 'green light' for all estate and rental agents in England to re-open. Whilst this does not apply to Wales at this moment, we would hope the Welsh Government will equally give us the 'green light' on June 1st. Back open 1st June 2020"
And everything needed to be safe-proofed:
We have been busy bees, making preparations to ensure we can safely open our offices as soon as we are given the green light to do so.
Whilst we continue to follow Welsh Guidelines we remain virtually open and our dedicated team are on hand, working remotely, to help conduct virtual viewings, valuations and chat to you regarding all things property!
Dawson's Senior Partner Chris Hope announced…
"From the outset of this awful pandemic, we have remained 'virtually open' as we felt it was vital to provide reassurance and support for all of our clients. Following the Welsh Government's announcement today, we are delighted to get back to full operations, as there is huge pent up demand for sales and rental viewings and those clients wishing to put their properties up for let or sale. We are certainly anticipating an exceptionally busy time ahead!
However, in light of this very welcome news, our priority is to keep our clients and team members safe. We, therefore, want to reassure you that our offices have been adapted to comply with current guidelines and, for the moment, in order to visit our branches, it will be necessary to make an appointment in advance.
We will be adhering to our normal office hours, wherever possible, and we urge you to either call or email us with any enquiries and to please NOT visit our offices without an appointment, for fear of offending you.
We look forward to seeing you all again soon."
JUNE
So we re-opened our doors…
AT DAWSONS we are more than ready, and have been for some time, to get you moving again!
Whatever your concern, your priority, or simply your expectation is, we have you covered
SAFETY: We've adapted our procedures ensuring your safety
TIME: We sell and let quicker than anyone else
SERVICE: Personal service is always our priority
PRICE: Over 97% of asking price achieved
JULY
We all felt nostalgic about the fabulous weekend we had sponsoring the Wales Airshow last year and were sad that it had to be cancelled - but we did tune into the virtual event on SATURDAY 4th JULY
WALES AIRSHOW WENT ONLINE ️
And some help was given to the property market…
As the Welsh government seeks to encourage the property market following the disruption caused by Covid-19, they have announced that from the 27th July there will be a temporary increase in the Land Transaction Tax (LTT) threshold until the 31st March 2021.
Charity was on our mind...!
Dawsons are delighted to support the Swansea City Disabled Supporters Association-DSA and we're thrilled to see some members sporting their competition prizes, that we donated
You can also glimpse one of the hampers which the DSA committee worked hard to put together and deliver to their members during the last few months
The Online Auctions went from strength to strength and got everyone excited for the final 15 minutes of bidding!
ONLINE AUCTION - LIVE!
Today we are covering the final 15 minutes of the online auction for Glasfryn Terrace in Garngoch. The property went for over £50k more than guide price! HAPPY DAYS!
Facebook messenger became hugely important for communicating with our online customers! "Real people are answering your property queries!!!
Meet the faces behind #messenger"
AUGUST
Supporting Local
A little reminder of the savings you can make with your Dawsons Reward Card.
Not only our customers but the staff of participating companies receive discounts across all our partners - so, whether you're making plans for a spot of DIY Exall & Jones or looking forward for a bit of help to get building work done K&R Construction Ltd, furniture shopping at Sofa Solutions, need your house exterior cleaned DJW Restoration, need to sort your insurance Thomas Carroll, Eastside Insurance Services, need a hair cut 57 Barbers, sorting some cleaning #LanglandCleaningSolutions #Crystalcarpets, getting fit at Freedom Leisure, stocking up on essentials at ND John Wine Merchants! or eating out The Optimist Bar & Kitchen Uplands Cafe Play Mumbles, Rose Indienne Rasoi Norton House Hotel you can save £'s with your Dawsons Reward Card!!!
SEPTEMBER
Two of our Mumbles Rebecca & Deborah become new mummies
Meet Chloe Rose & Bowden with his cousin.
OCTOBER
Many people have relied on the company of their pets during lockdown so we thought a little 'Hallowe'en Pets' competition would be fun!
"️We're loving the entries for our #Halloween Pets #competition! Keep them coming in - and if you're after a special portrait of your little fur baby, Safelight Images take fantastic pet photographs - book in for a shoot and you could dress them up in their best Halloween attire while you're there! "
Congratulations to Finlay, who is the #WINNER of our Halloween Pets competition …
We hope you all enjoyed seeing the wonderful entries, we absolutely loved them all.
NOVEMBER
It's such an important time of the year for helping out those families in need, and even more important this year than ever before.
So we were delighted, out of all the businesses in Swansea, to be asked to act as collection points for Mr X Christmas Appeal by Swansea University!
"We are, once again, collecting for the Mr X Christmas Appeal this year, in collaboration with Swansea University, accepting all donations that they would normally collect.Donations can be made to any of our branches - please aim to call ahead and let us know/arrange a time to ensure we can take safe delivery. Please do not leave items unattended outside."
DECEMBER
And it didn't stop with the Mr X Christmas collection, we carried on our annual tradition of collecting for the local food banks, and our staff all donated to this wonderful cause!
"We are immensely proud of all of our staff here at Dawsons. Last week, Naomi collected all the food bank donations from each branch and delivered them safely to local food banks."