Dawsons rated one of the very best Estate Agents in the country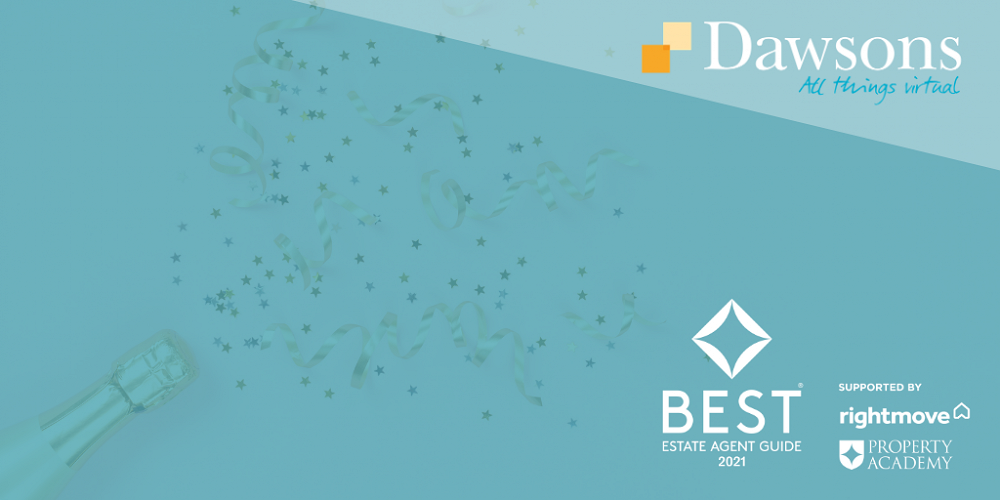 It's official, - Dawsons 'All Things Property' is one of the very best Estate Agents in the country and we couldn't be more delighted!
We've been independently recognised as the only agent within South West Wales, judged to be worthy of being in 'the top 5% of agents throughout UK, based on results, marketing and customer satisfaction.

Over 3 BILLION data points were analysed in the search for this year's top performers – the biggest assessment carried out in any industry. Each branch of every agent has been judged independently, marked on property marketing, results, and customer service – this is in line with the most important criteria considered by consumers when selecting which agent to sell or let their property.We're absolutely delighted to say that all of our branches have been recognised for either highly rated, excellent, or exceptional sales and lettings.

Peter Knight, founder of the Property Academy which supports the Best Agent Guide, commented: "We set out to provide the home mover with a reliable resource to help identify the best estate agent in each area, whether someone is looking to sell or let a property. Only the best branches make it into the Best Estate Agent Guide and only the very best agencies have been recognised with an award."
Dawsons Senior Partner, Chris Hope is also pleased with our achievements.
"These awards follow a rigorous and independent assessment and we are thrilled to have been yet again recognised as among the best in the country, as an agent with all of our sales and rental branches being awarded exceptional, excellent or highly rated status in this year's EA Masters. Our clients can be reassured our service is of the highest standard and within the top 5% of agents in the country. In 2021 'team Dawsons' will also celebrate 30 years in business, winning numerous accolades through the past 3 decades, to be named within the top 5% of agents is a great start to the year for us. We hope to recognise this milestone with our dedicated team as soon as we are able".
Whilst this year the awards were announced virtually due to Covid so there's no photo, here are a couple with smiling faces from 2018 and 2019.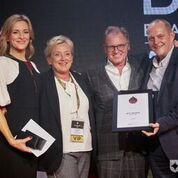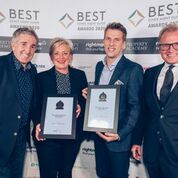 What is the Best Estate Agent Guide?
The Best Estate Agent Guide is a website (www.bestestateagentguide.co.uk) that provides an independent reference source for sellers and landlords, who can search for the best sales and lettings agency offices in their areas.
The website is compiled by Property Academy (an organisation that works with agents to improve service standards in the property industry), and the data is compiled by Rightmove.
If you're thinking about selling or letting a property then please get in touch - we would welcome the opportunity to provide you with our advice and you can be confident that you're dealing with one of the very best estate agents in your area.