All the excitement of a property auction, from the comfort of your living room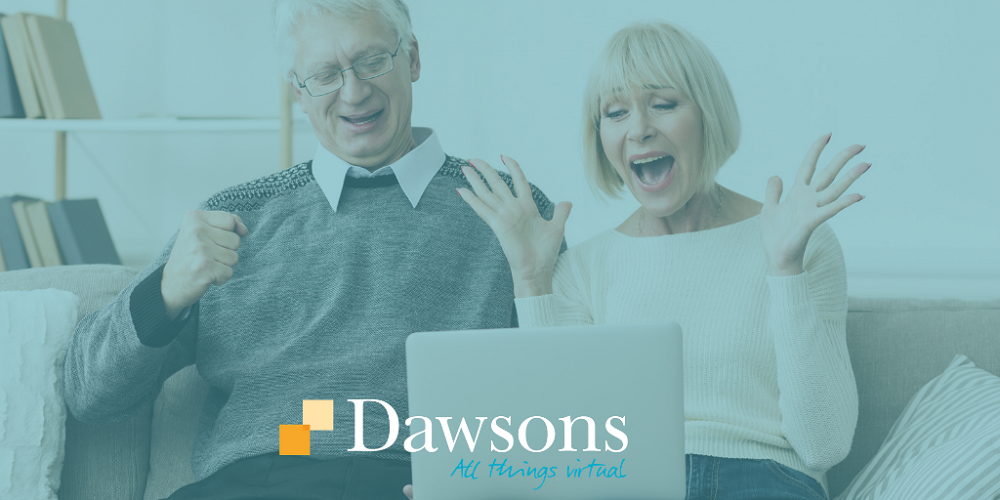 If you're looking to buy a property at auction, one of the best things you can do is get in touch as soon as you've made the decision to do so. Our fantastic auctions team can have a chat with you about what it is you're looking for, your price range, and what you're looking to achieve from your purchase, and recommend properties that we already have available for auction, or which will be available on our online bidding process at some point very soon.
Before the auction
When you buy a property through a standard sale route, the conveyancing documents and property searches are all prepared after offers have been made. With auction properties, this is put together before the sale and is referred to as a 'legal pack'. It is strongly advised that before bidding on a property, you read the legal pack which contains lots of important information which may influence your decision to buy the property.
You're also able to view properties before buying them. We have buyers come and view properties from all over the UK and in fact, we encourage it!
Surveys
Whilst you can conduct surveys after bidding on a property and winning the auction, we strongly advise getting these done beforehand in order to get the ball rolling on getting a mortgage. If a buyer were to take a gamble on being able to finance a property and conducted a survey after paying the 10% holding deposit, if they were then refused by a lender and were unable to complete, they would still lose their holding deposit.
Properties are sold as seen, which means the purchaser is responsible for making sure they've had a good look at a property, had all the surveys they would like, or even had a builder take a look to make sure they are aware of anything that needs doing before going ahead with the purchase.
What happens if someone bids at the last minute?
If you've been bidding on a property and someone else bids right at the very last minute - don't panic. Just like in the saleroom when the auctioneer offers the room the opportunity to respond to any bids, if someone makes a bid in the last 30 seconds in the virtual auction, there will be an extension of time to allow bidders to respond. This makes it impossible for another bidder to slide in at the last minute and snatch a win without giving everyone fair time to reply.
So you've made the winning bid on a property, what now?
Usually when we hold our in-person property auctions at the Swansea Mariott Hotel, when the hammer falls exchange happens there and then on the day. However, whilst our auctions are being conducted in a virtual environment, the buyer is required to pay a 10% holding deposit on the property and this is valid for 48 hours, which gives them time to either pop into the office with their documents to complete the exchange, or to scan them in and send them over via email. This is an especially great way of doing things for buyers who don't live locally.
Once the exchange has happened, the sale must be completed within 28 days. For sellers, selling at auction is a great way to ensure their property sells for the right price and in a secure manner in a quick process, and for buyers, bidding is a fair and transparent process - especially now at a time when there is a lot of competition for properties, as people are pushing through with property purchases post-lockdown.
To see an example
Watch this video of the end of a recent auction on a property in Fforestfach with Callum and Jane talking through the process.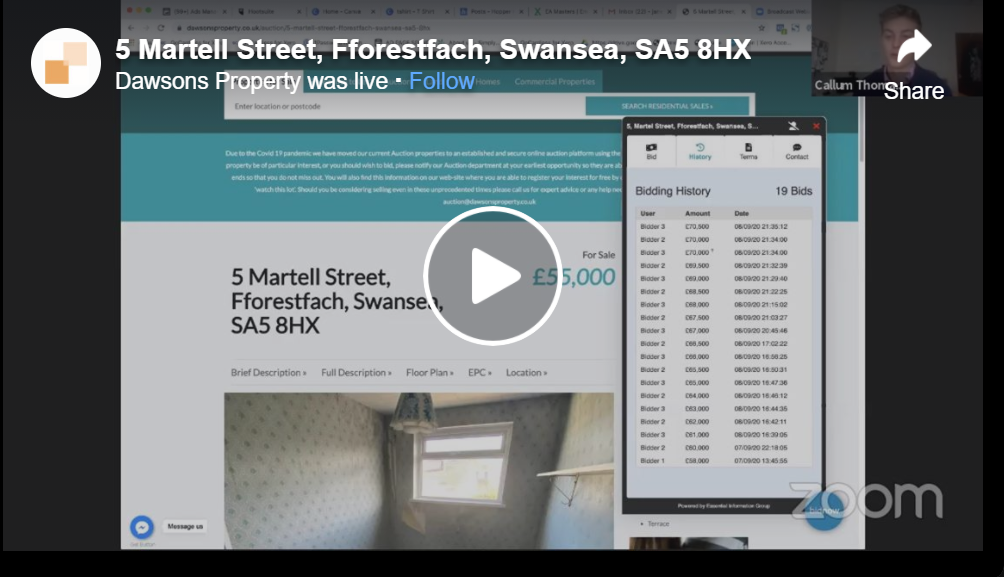 So if you are interested in knowing more about the online auction process, just get in touch with the team!
OR book in a FREE valuation
TEL: 01792 478903 / 478904 Email: auction@dawsonsproperty.co or visit our Auction Dept at 11 Walter Road, Swansea.