Dawsons: A year in review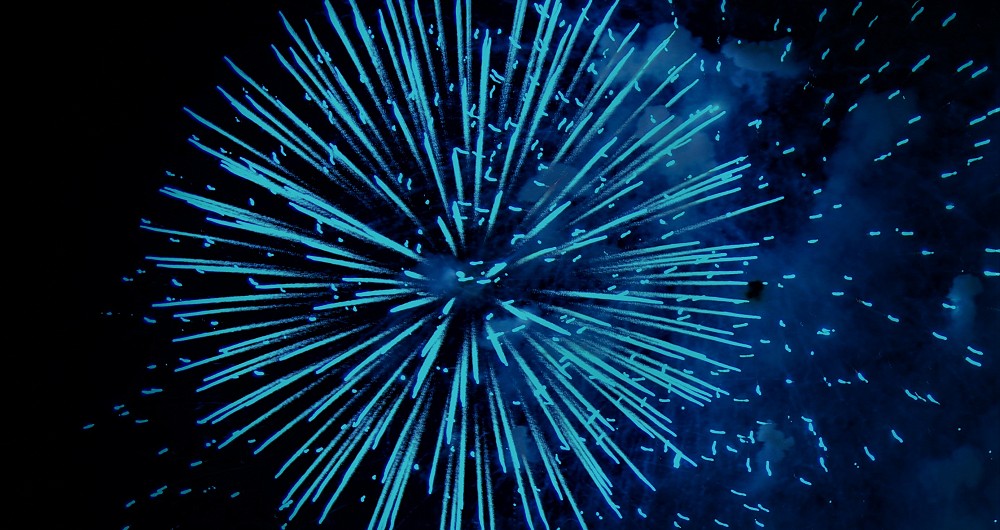 Now everyone's settled back at work, and we're steaming ahead into the roaring '20s, we thought it would be a great opportunity to pause momentarily and briefly take stock of 2019. Join us, on a brief trip into Dawsons' recent past....
January 2019
In the name of science, Dawson's marketing team tried Gregg's vegan sausage rolls. Beyond Veganuary, the sausage rolls have become a bestseller - and we can neither confirm nor deny exactly how much we've contributed to that!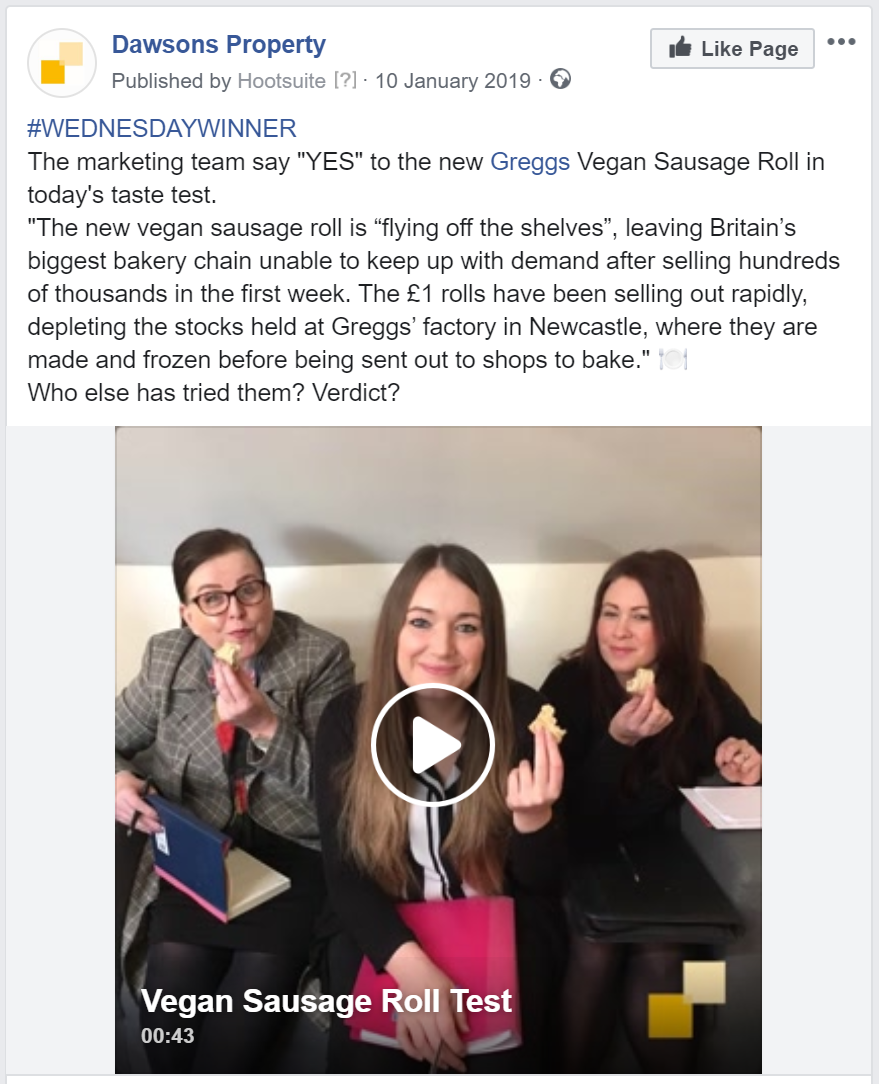 February 2019
February saw the cutest visitor! Baby Maiya accompanied mum, Sammy, to come and say hello.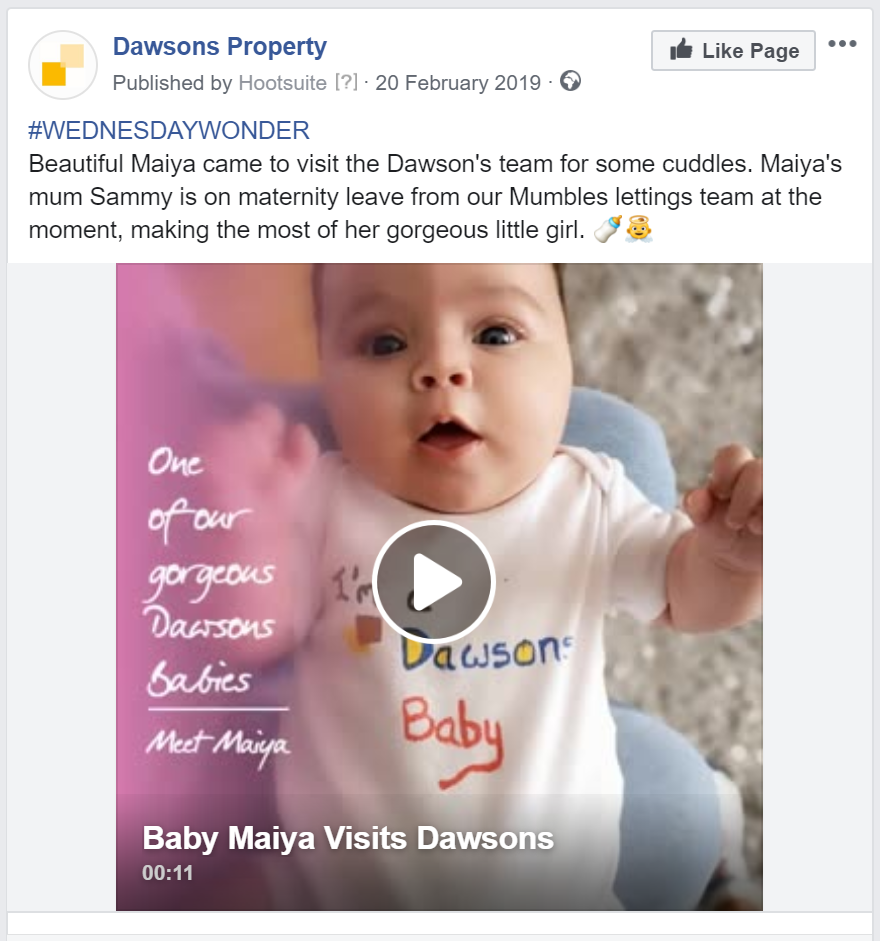 March 2019
Our new Dawson's mobile had a spring makeover, with gorgeous photos of the local area. Absolutely brilliant!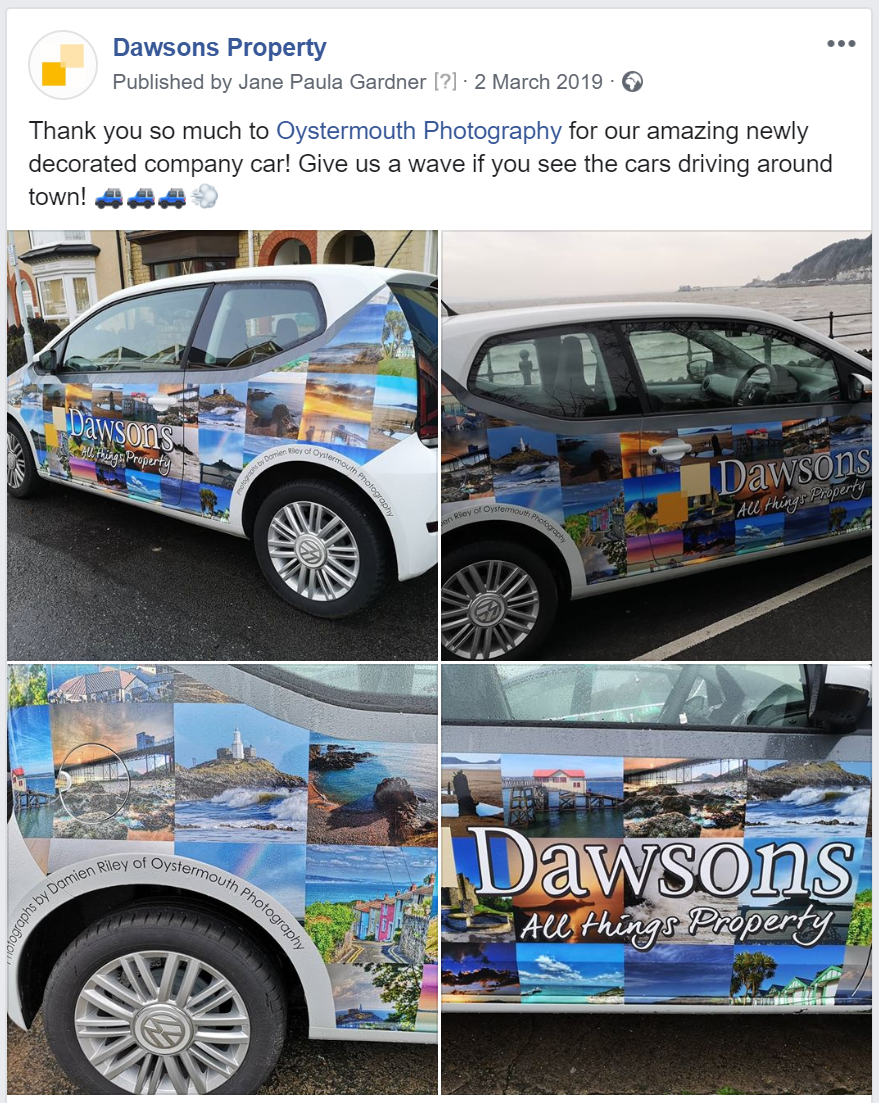 April 2019
In our industry, there are constant changes and new advice we need to keep on top of. That's why part of our learning involves meeting with our Financial Adviser so we can give customers the most up-to-date advice.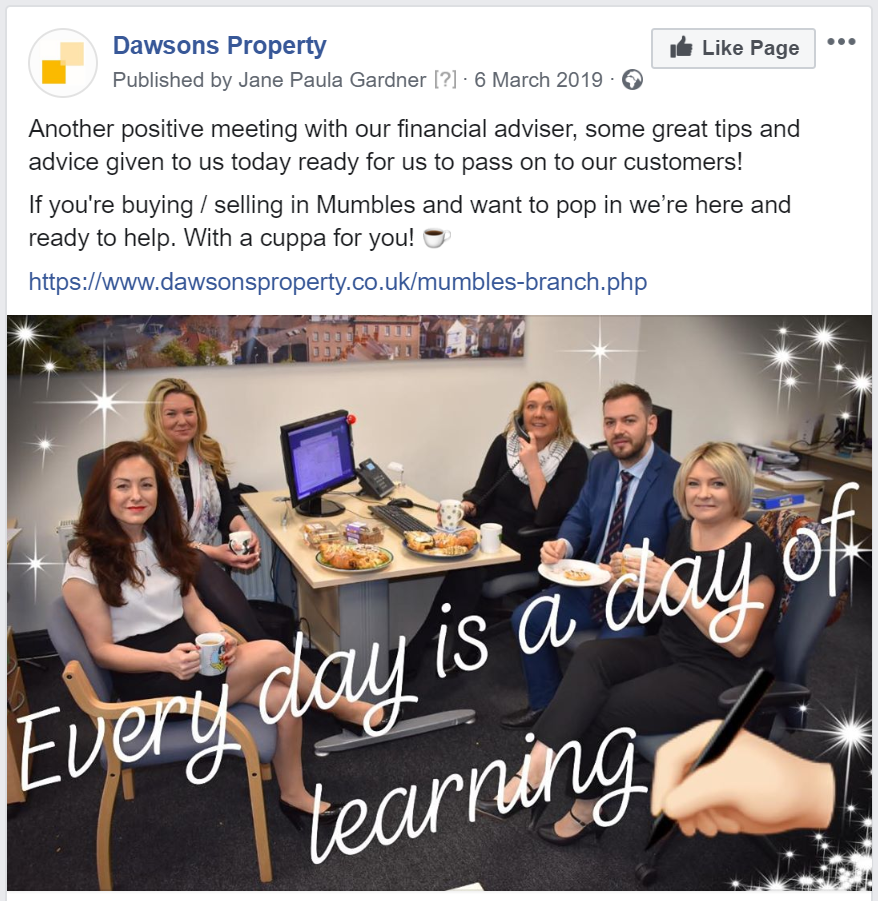 May 2019
Callum enthusiastically leapt in front of the camera to talk about how being part of the Relocation Agent Network (RAN) works, in order to provide customers with a top class service wherever they're looking to relocate to in the moving process.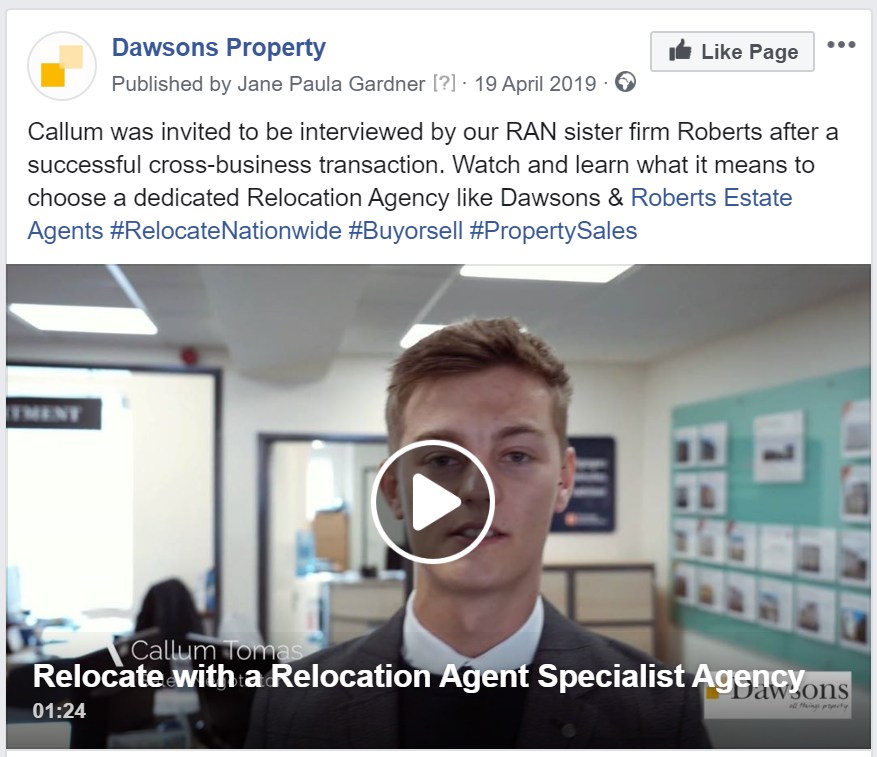 June 2019
In June, Naomi blew up quite a few balloons in preparation for the colourful game of 'guess how many balloons are in the car' at Sketty Primary School's Summer Fayre,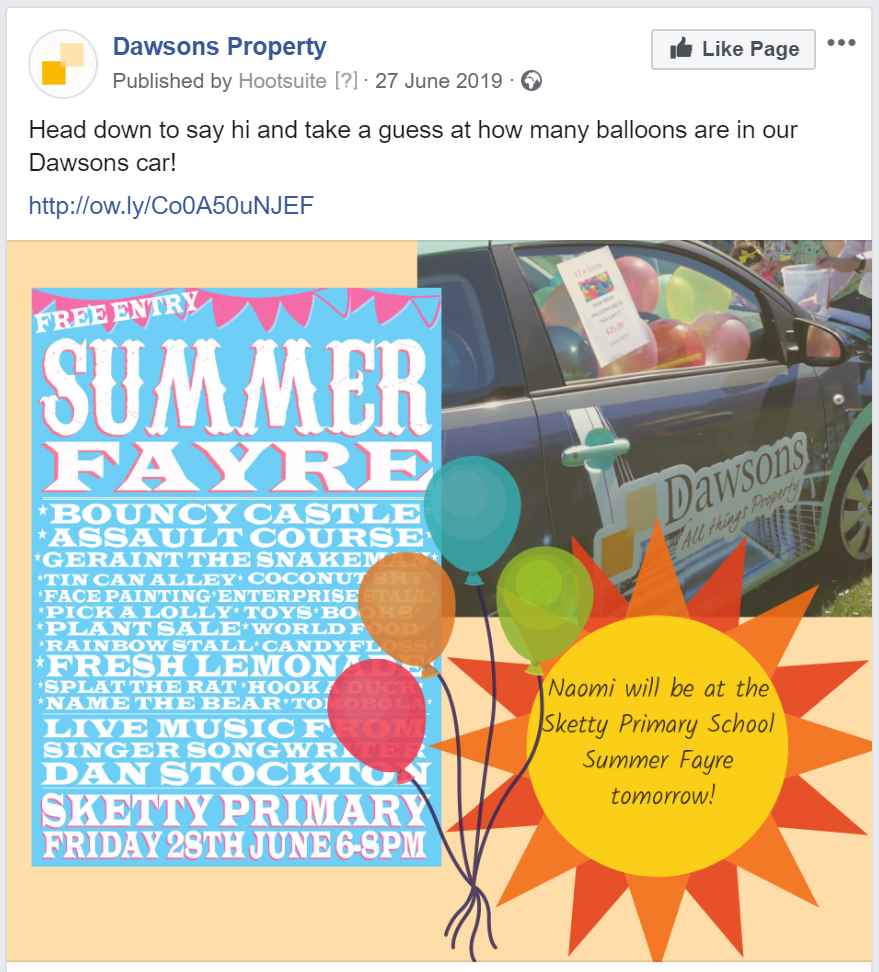 July 2019
We were so proud to be a part of this! RAN agents collected food bank donations, for the RANFoodbank10k drive. The final total of collected items came to 15,000 more than doubling the total of the previous year's efforts.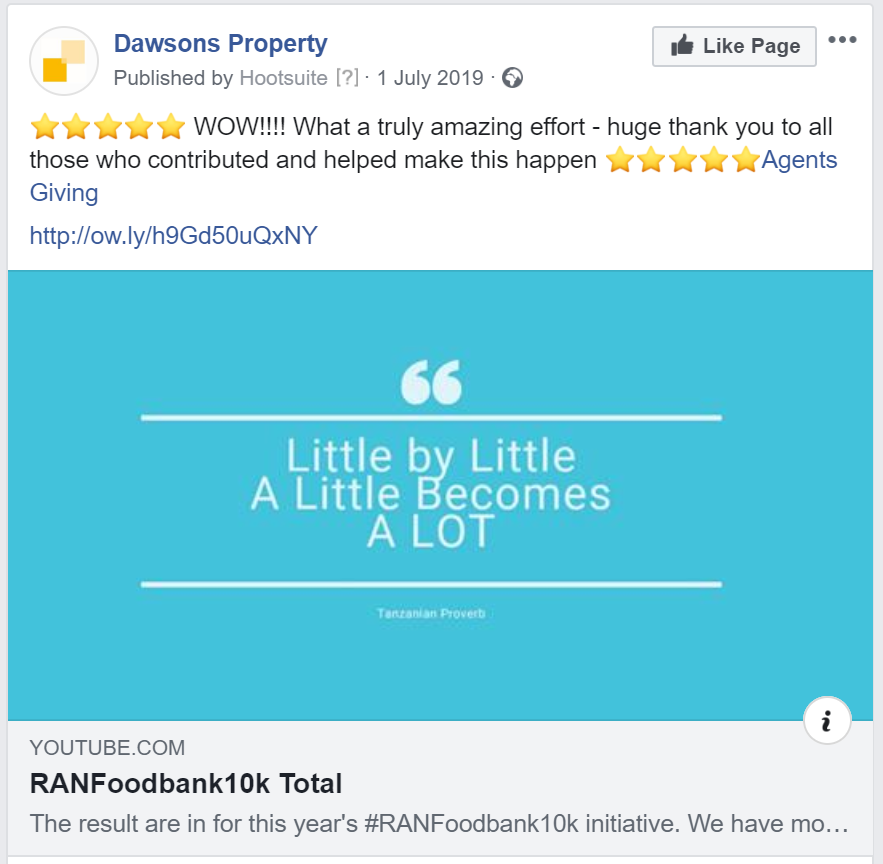 August 2019
Super Sarah was on the case, when a couple were really disappointed losing out on a popular property. Sarah found an identical property, spoke with the landlord, and a let was agreed in less than 24 hours. Phew!
We also had an amazing weekend of rugby in the sunshine, continuing our long-standing trend of sponsoring Mumbles Rugby Club.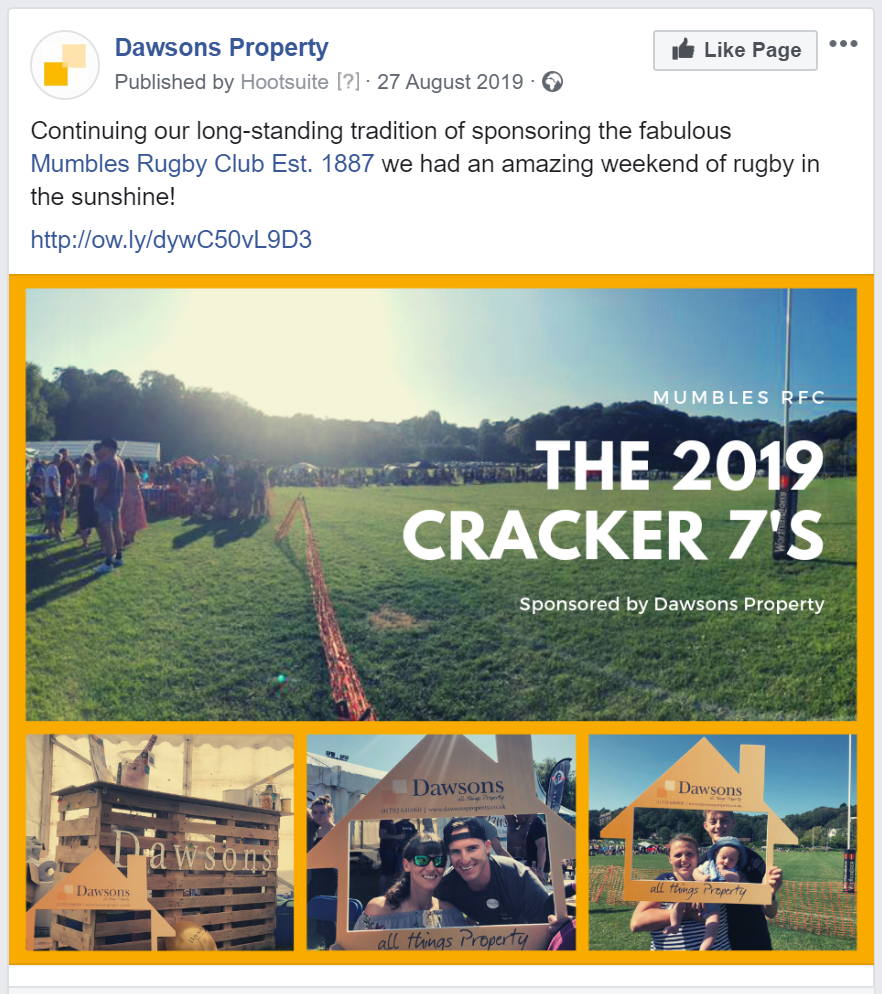 September 2019
Our Killay branch were delighted to receive this fantastic testimonial from David.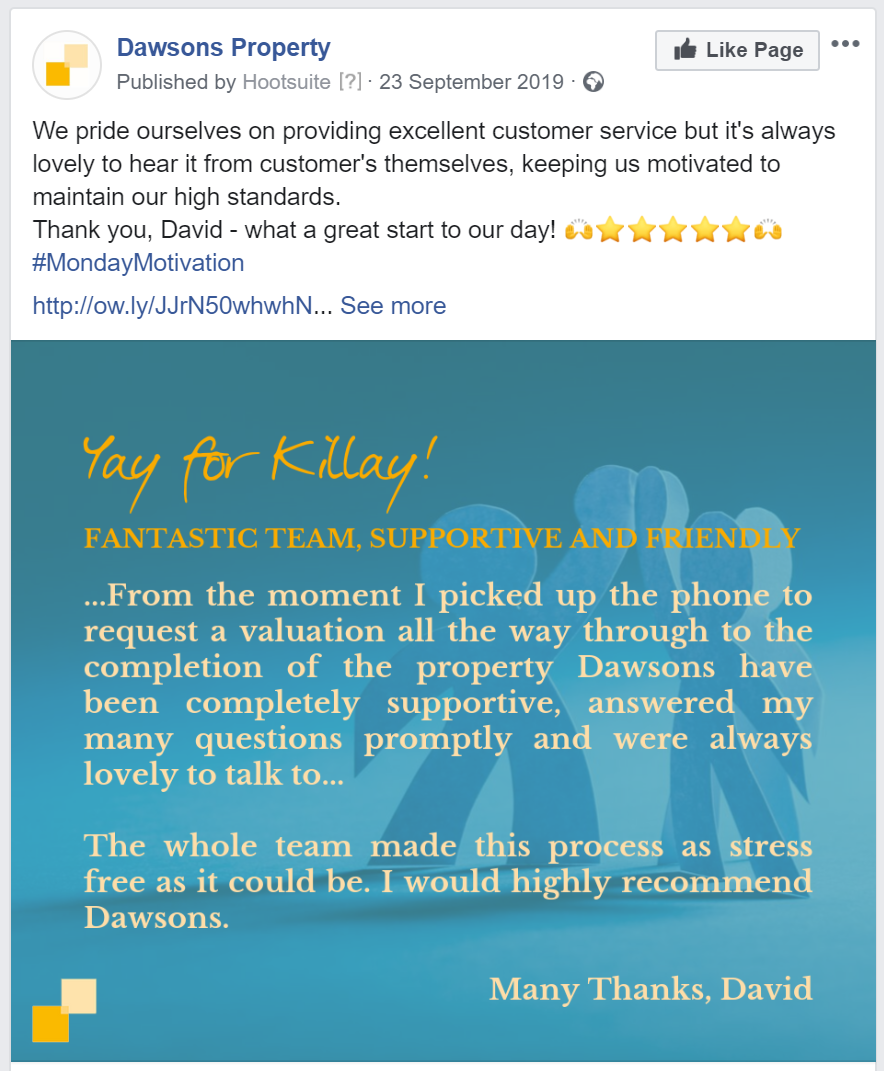 October 2019
Dan and James from our Morriston branch visited Trellwn Primary School to help the students with their studies. They were very impressed with the questions asked and the students' prior knowledge of the property industry - we're sure there were some budding estate agents of the future!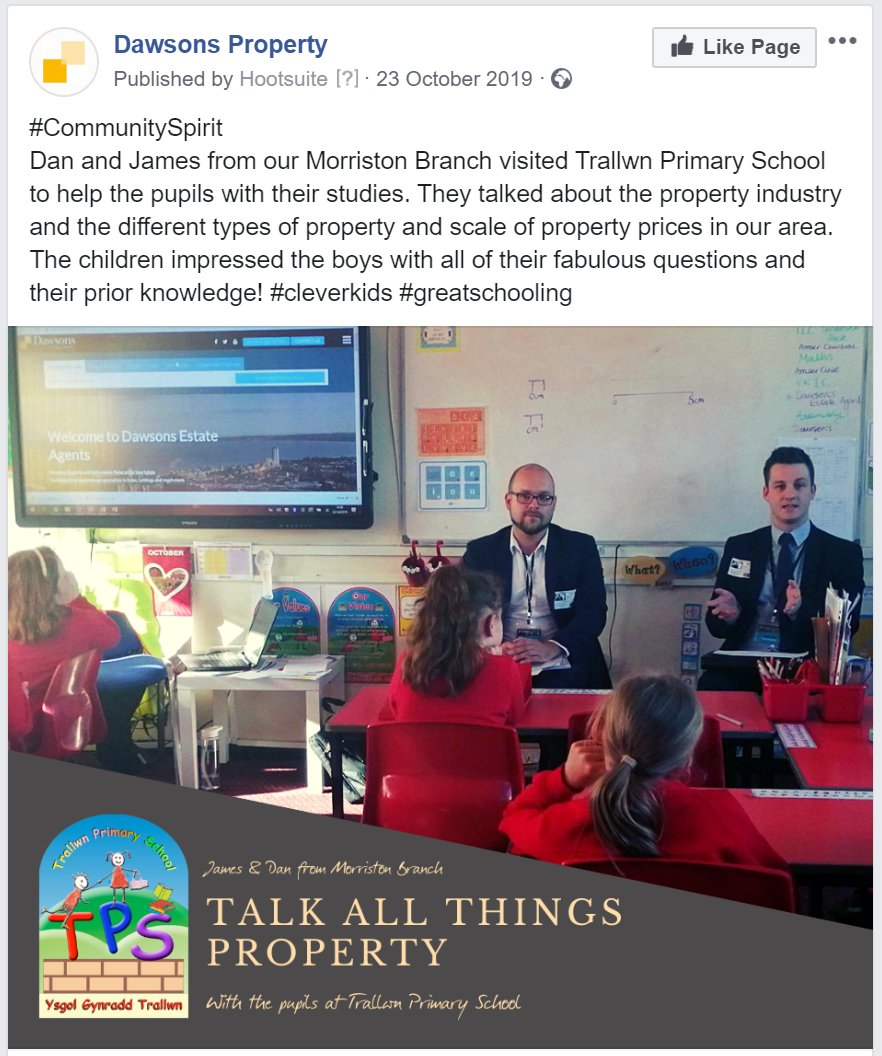 Also in October, we were lucky enough to spend the day at the EA Masters event - once again receiving our awards for being in the top 3% of Estate Agents in the UK.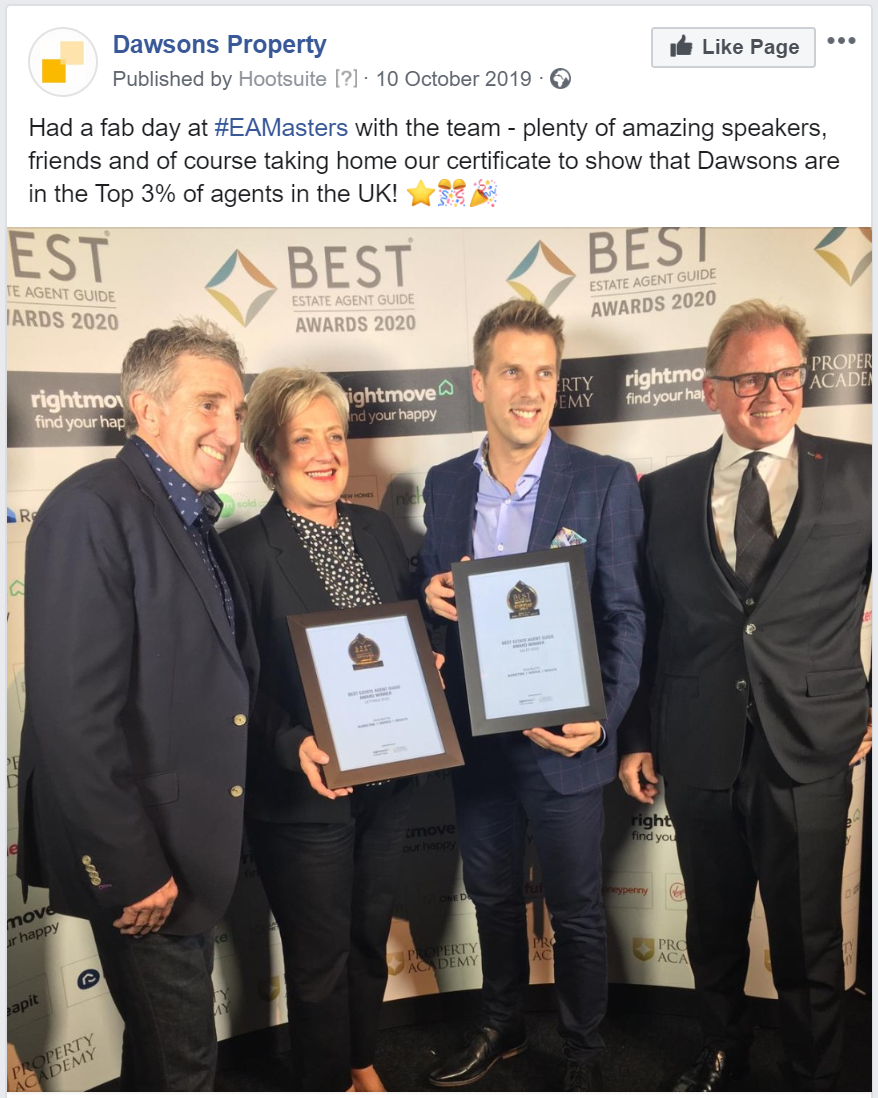 November 2019
John Lewis who? The Dawsons Christmas video 2019 was so popular, we're confident it will launch the entire team in their glittering on-screen careers.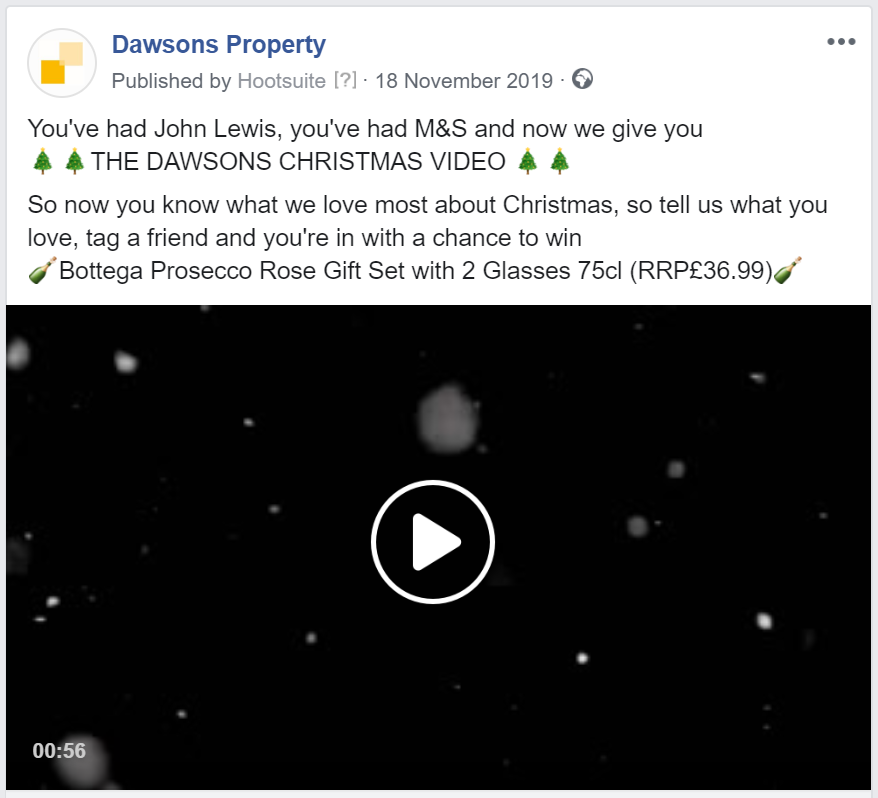 December 2019
December saw us donning our best (or maybe worst) knitwear to raise money for Save the Children, as well as raising smiles. The whole team was in a festive mood!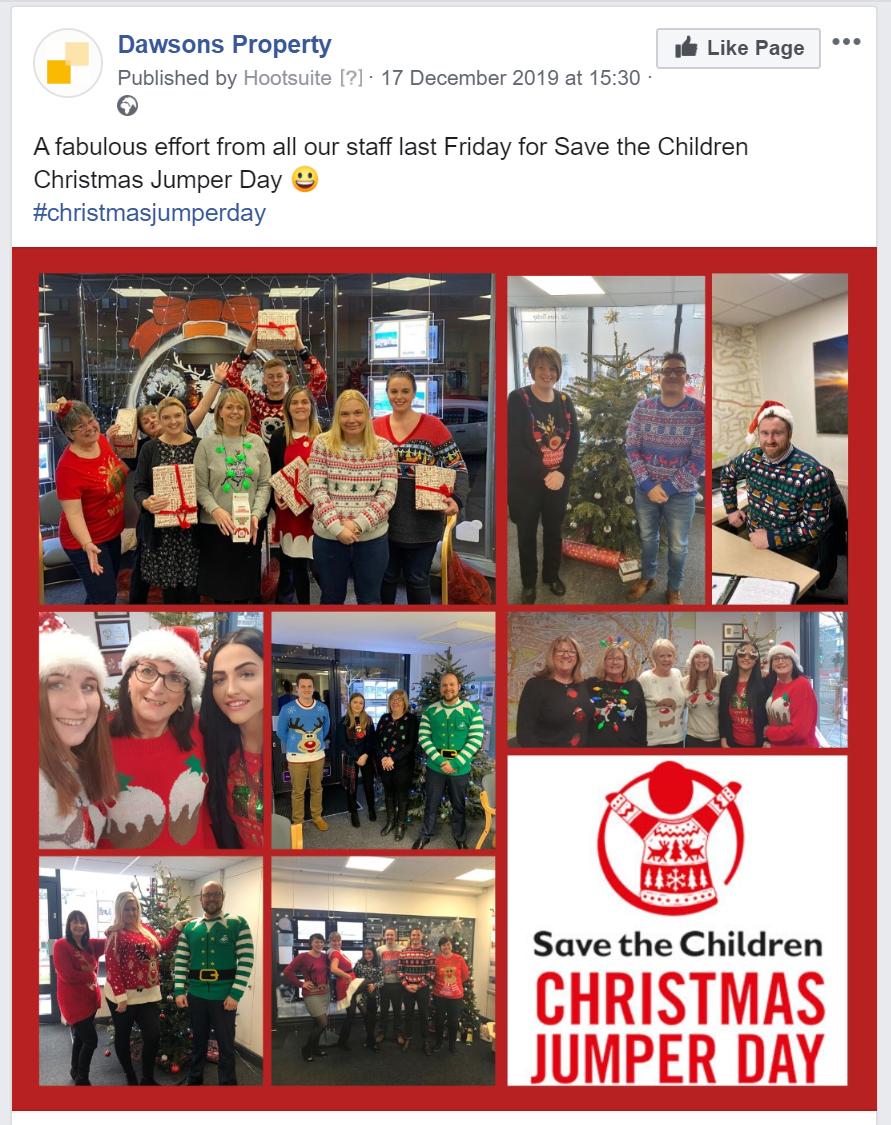 If you would like us to help you get your new year off to a fantastic start by selling, letting or finding you a new home, get in touch and we'll be delighted to help make 2020 magical for you.